18 January, 2017
Pan fizzies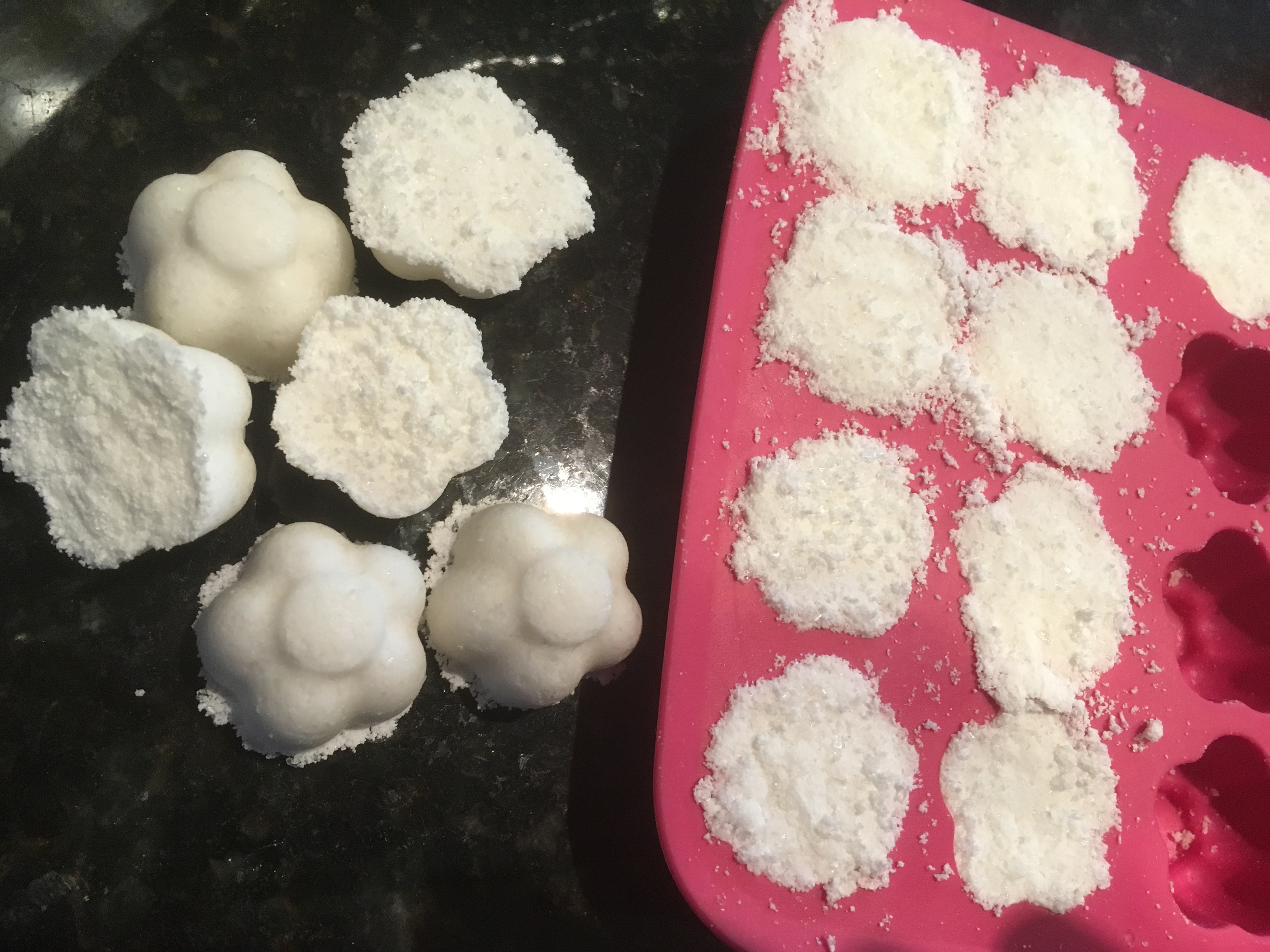 Posted in :
DIY Cleaners
on
by :
Nicole
"When your pan is icky stick
and you don't feel like scrubbin
Drop one of these in the sticky mess filled with hot water
No elbow grease required in the morning"
Pan Fizzies
2016-12-11 18:54:59
Ingredients
1 cup baking soda

1/2 cup salt

1/2 cup citric acid

Small mixing bowl

2 tablespoons dish soap

Spray bottle

Water
Add ingredients to shopping list
If you don't have Buy Me a Pie! app installed you'll see the list with ingredients right after downloading it
Instructions
Combine baking soda, salt, and citric acid to the mixing bowl.
Drizzle in the dish soap and gently stir the mixture together.
Spritz the mixture lightly with water. You don't want the ingredients to fizz, so work slowly. Continue spritzing and then stirring until the ingredients resemble damp sand.
It will foam, so keep stirring, and stirring... and stirring. Eventually it will mix well.
I like to use fun ice cube trays. Gather some mixture in your hand, squeeze it hard, then press it into the mold. Press hard to compress. Let set overnight until the fizzies harden.
Notes
This recipe makes a lot. Can also use the TBL to make the shapes.
Print
Lazy Bear Foods https://lazybearfoods.com/
Final Verdict:
I can't say that this is better than just dawn and sitting overnight – but i feel sometimes it makes it easier to clean the next day!
If you give this recipe a try – let me know how yours came out and what you thought via comment or shoot me a message.