7 March, 2017
Skinny Chocolate Cake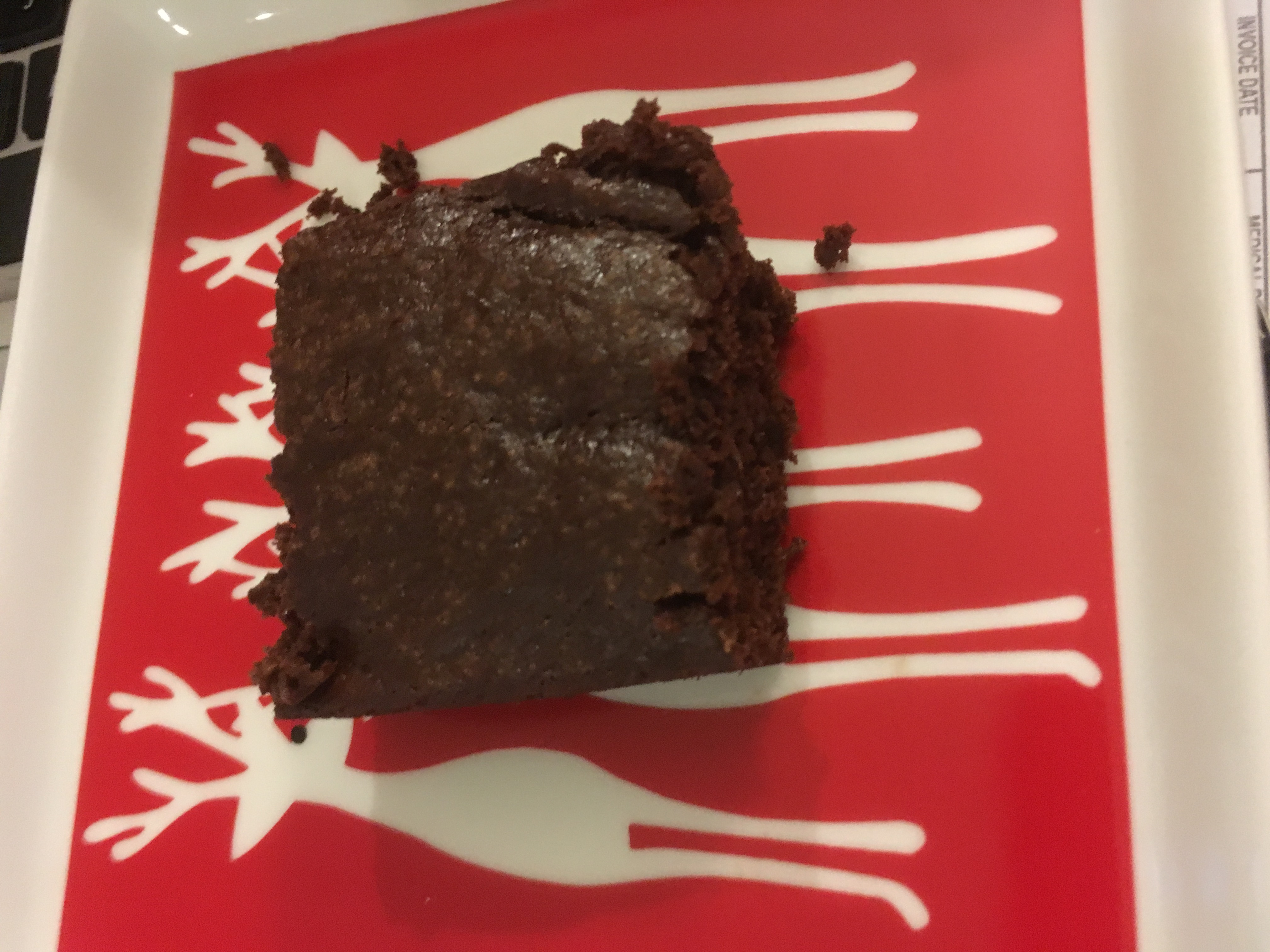 Posted in :
Dessert
on
by :
Nicole
Found this recipe a while ago and finally had the ingredients and the sweet tooth so it was time!
I'm at altitude so I was a smidge surprised when the cake wasn't more fudgie – so next time – check at 17 or 20, and definitely add more chocolate chips, cause… it's cake!
Hubby was definitely more interested in the cake than i, i probably would have tossed it in the trash – for me, i mean, it needs to be absolutely amazing for me to waste my calories on it. But we will give it another try, less time and more chocolate chips. Hubby being the good sport is willing to give it another shot – what a team player!
Skinny Chocolate Chip
2017-02-26 19:32:53
Serves 16
A desert with no fat, using yogurt to replace the oil
Ingredients
1/2 cup all-purpose flour

1/3 cup light brown sugar

1/2 cup sugar

1/4 teaspoon salt

1/4 teaspoon baking soda

1/2 cup unsweetened baking cocoa

1/2 cup plain Greek Yogurt (I used Chobani)

1 egg

2 Tbsp milk (I used almond milk)

1 teaspoon vanilla extract

1/2 cup chocolate chips
Add ingredients to shopping list
If you don't have Buy Me a Pie! app installed you'll see the list with ingredients right after downloading it
Instructions
Preheat oven to 350 degrees F. Spray an 8x8inch baking dish with non-stick cooking spray.
In a large bowl, whisk together flour, sugars, salt, baking soda, and cocoa.
In a small bowl, whisk together yogurt, egg, milk, and vanilla until smooth. Add wet ingredients to dry ingredients and stir until just combined. Fold in mini chocolate chips.
Spread batter into prepared baking dish and bake for 20 - 25 minutes, or until a toothpick inserted in the center comes out clean or with a few moist crumbs. This cake is very moist and fudgy - do not overbake. It will set as it cools. Allow to cool before cutting into pieces.
Print
Lazy Bear Foods https://lazybearfoods.com/