9 May, 2017
Chocolate Toffee Potato Chip Cookies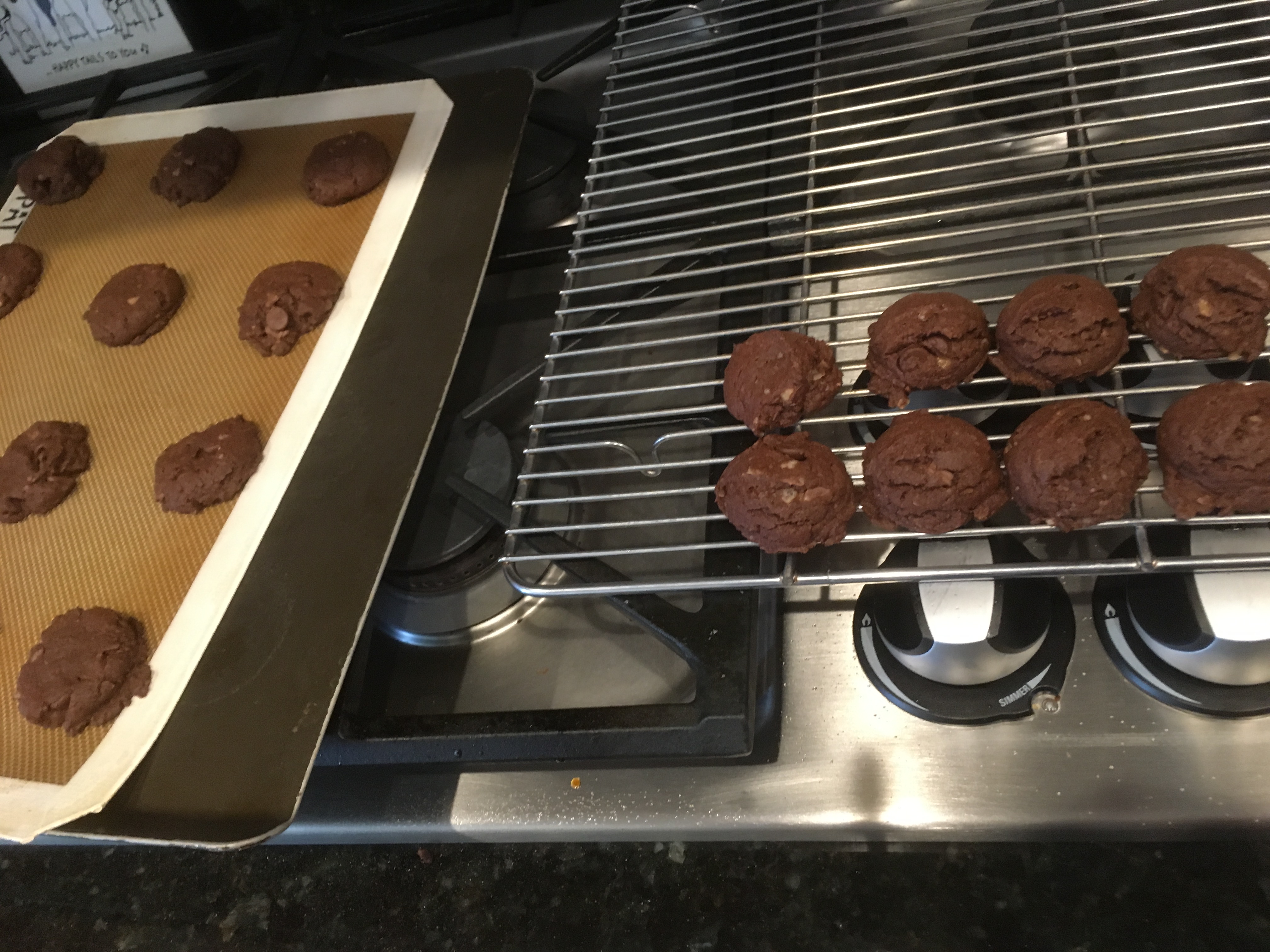 Posted in :
Dessert
on
by :
Nicole
In honor of Waste Not Want Not – i found this recipe.
Hubby does a number of different events and conferences and as number of them include a box of variety chips and we end up with the left overs. This last go round we had 12 bags of Lays left over. I mean really in a variety back it's the yucky one. Hubby will take care of most junk food but these are not anything he's interested in. In the spirit of waste not want not, i had a recipe i had used previously – a combo of a marth s and one other i had found, while researching other recipes i found this one. OMG!
This is a fun, limited ingredient recipe that end with something delicious and totally unnecessarily fat laden yum!
Chocolate Toffee Potato Chip Cookies
2017-04-30 19:01:31
Ingredients
Dark Chocolate Toffee Potato Chip Cookies *inspired by Sally's Sweet + Salty Potato Chip Toffee Cookies recipe

1 pkg dark chocolate cake mix

2 eggs

1/2 cup oil

1/2 cup chocolate chips

1/2 cup toffee baking chips

1/2-3/4 cup crushed ruffled potato chips
Add ingredients to shopping list
If you don't have Buy Me a Pie! app installed you'll see the list with ingredients right after downloading it
Instructions
1. Preheat oven to 350 degrees F. Line 2 baking sheets with silicone liners or spray lightly with cooking spray. Set aside.
2. In a large bowl, combine cake mix, eggs and oil until combined. Stir in dark chocolate chips, toffee chips and potato chips to blend. Portion dough in heaping Tablespoonfuls onto the prepared sheets, about 1″ apart. Bake for approx. 8-10 minutes, rotating pans halfway through bake time to ensure even cooking.
3. Allow cookies to cool on the pan for a couple minutes before gently transferring to wire racks to finish cooling. Store cookies airtight up to 3 days.
Notes
Would use 1 cup of toffee chips next time
Print
Lazy Bear Foods https://lazybearfoods.com/
Pro tip – use more toffee chips or bigger chip sizes.
Smooth them down flatter, they don't melt down when cooked.
This is a semi useful way to use up left over chips – this isn't a large use of left over chips, but is delicous and fun to do. Maybe next time roll the cooking in the chips as well.