9 September, 2016
Mini Roasted Peppers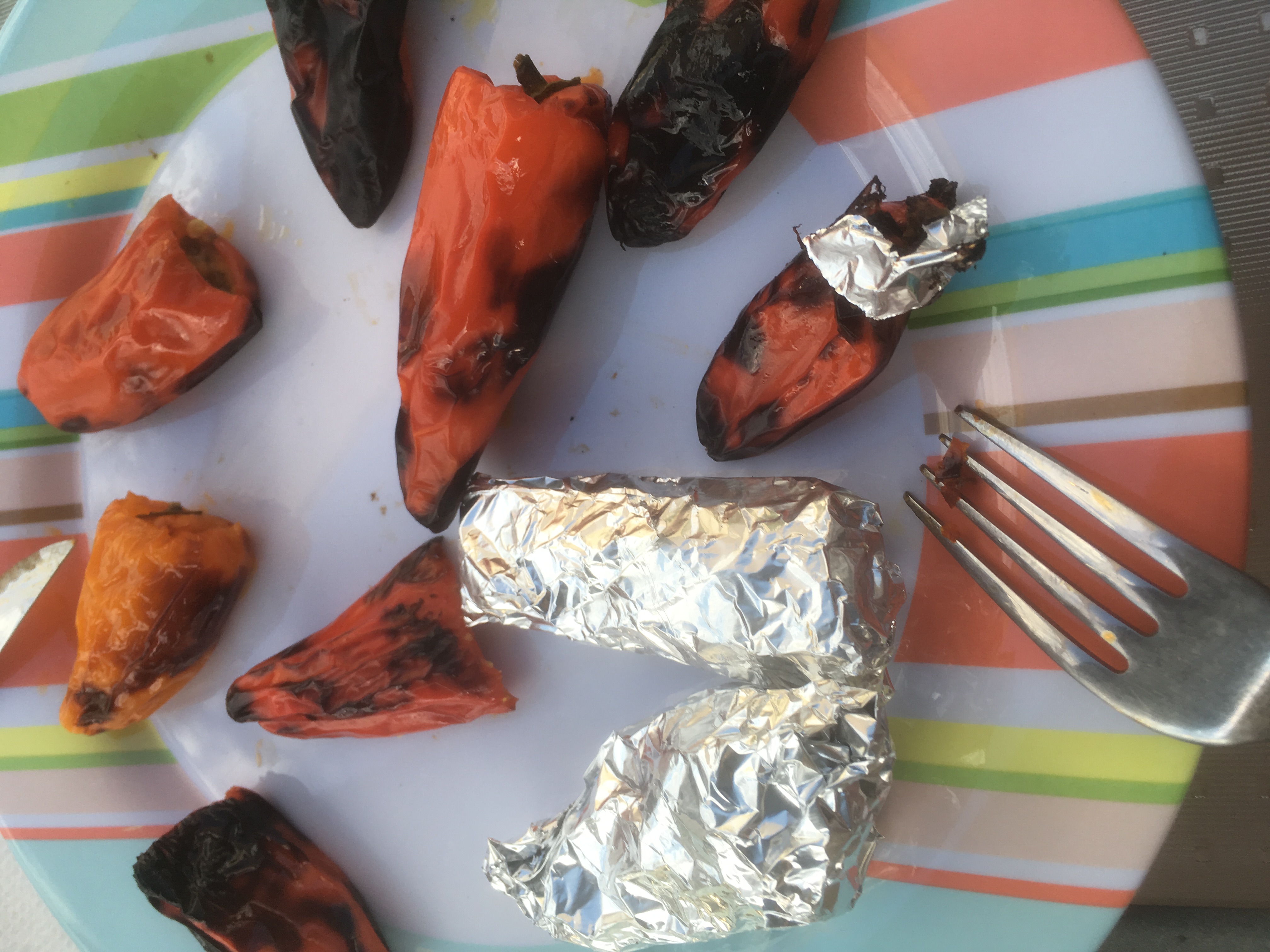 Posted in :
Recipe
,
Veggies
on
by :
Nicole
It all started with a bag of mini colored peppers…
I got them and some dip and figured i'd eat healthy while away for work…
And then… i didn't. I had basically an unopened bag of this adorable mini peppers in all colors,and i just couldn't let them go to waste.
I brought them home and then brilliance struck!
Roast them on the grill!!
So the hubby and i teamed it up to cut, fill and roll in foil for a delicious appetizer!
Roasted stuffed mini peppers
2016-09-09 19:28:49
Serves 2
Ingredients
1 bag of mini, multi color peppers

1 cup of shredded mozzarella cheese

chopped jalapeno peppers (optional)
Add ingredients to shopping list
If you don't have Buy Me a Pie! app installed you'll see the list with ingredients right after downloading it
Instructions
Combine cheese and jalapenos (if using), and additional spices
Carefully cut the tops off each peeper
Fill with the cheese mixture
Top with the pepper piece
Wrap in foil
Place the peppers on a heated grill.
Rotate once after 10 minutes
Allow to cool and unwrap and enjoy!
Notes
Feta is a bit weird i wouldn't recommend using it.
Mozzarella is tasty, cheddar is also tasty but greasy
Try any combo of cheese and spices, all are tasty!
Print
Lazy Bear Foods https://lazybearfoods.com/
Team work really makes easy work of this fun appetizer
Stuff as much as you can into the pepper.
Take care to allow the peppers to roast the full minutes to get the soft peppers, blackened skins and melty goodness