21 February, 2017
Dinner Rolls – 5 ways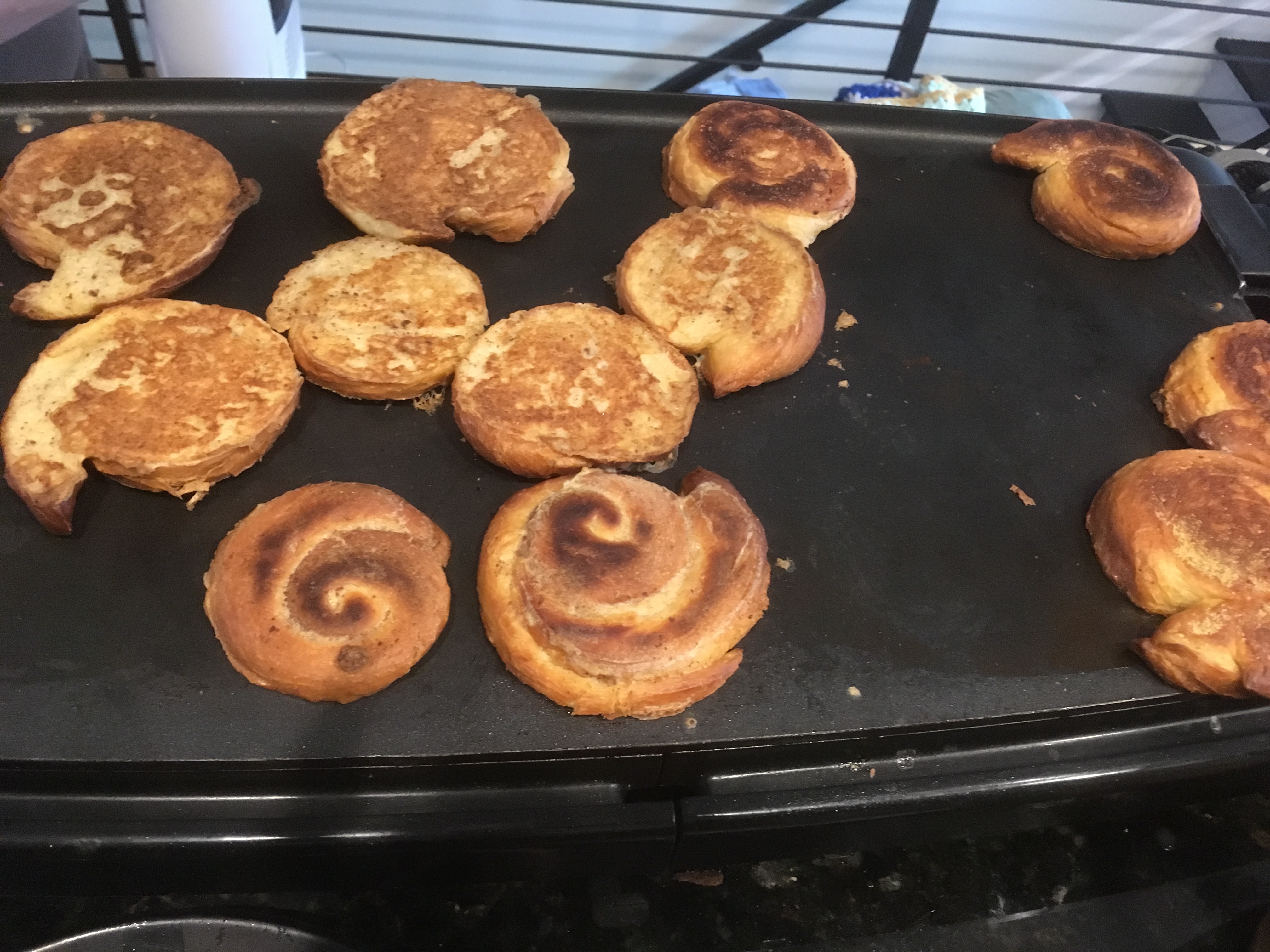 Posted in :
Bread
,
Recipe
,
Waste Not Want Not
on
by :
Nicole
I've had this recipe in the repertoire for a long time. I love the option of making them in all different ways – how fun is that!!
We were tasked with "rolls" for thanksgiving at a friends. We got this info a smidge late on wednesday and Etai was out, so, make my own was the next option!
Dinner Rolls - 5 ways
2017-02-02 21:33:12
Ingredients
2 teaspoons sugar

1 package dry yeast (about 2 1/4 teaspoons)

1 (12-ounce) can evaporated fat-free milk, warmed (100° to 110°)

4 cups all-purpose flour, divided

1 large egg, lightly beaten

1 teaspoon salt

Cooking spray

1 teaspoon cornmeal

2 tablespoons butter, melted and cooled
Add ingredients to shopping list
If you don't have Buy Me a Pie! app installed you'll see the list with ingredients right after downloading it
Instructions
Dissolve sugar and yeast in warm milk in the bowl of a stand mixer; let stand 5 minutes.
With mixer running on stir - add 3 cups flour and egg to milk mixture, stirring until smooth; cover and let stand 15 minutes.
Run mixer on stir again - Add 3/4 cup flour and salt; Continue until a soft dough forms.
Leave the mixer running until the dough is "kneaded" smooth and elastic (about 8 minutes); add enough of the remaining flour, 1 tablespoon at a time, to prevent the dough from sticking to hands (dough will feel tacky).
Place the dough in a large bowl coated with cooking spray, turning to coat top. Cover and let rise in a warm place (85°), free from drafts, for 40 minutes or until doubled in size. (Press two fingers into the dough. If an indentation remains, the dough has risen enough.) Punch dough down; cover and let rest for 5 minutes.
Divide dough into 16 equal portions. Working with one portion at a time (cover remaining dough to prevent drying), shape each portion into desired form. Place shaped dough portions on each of 2 baking sheets lightly sprinkled with 1/2 teaspoon cornmeal. Lightly coat shaped dough portions with cooking spray; cover with plastic wrap. Let rise in a warm place (85°), free from drafts, 20 minutes or until doubled in size.
Preheat oven to 400°.
Gently brush dough portions with butter
Place 1 baking sheet on bottom oven rack and 1 baking sheet on middle oven rack. Bake at 400° for 10 minutes; rotate baking sheets. Bake an additional 10 minutes or until lightly browned on top and hollow-sounding when tapped on bottom. Place on wire racks. Serve warm!
Print
Lazy Bear Foods https://lazybearfoods.com/
I wanted to make the cool snail coils for imagry, so i started with the balls
And then rolled them into lines
And finally into shape, and time to rest
Choose your shape and enjoy!
So it turns out that others were also instructed to bring rolls for dinner. And they brought ones with bacon, so as amazing as these little fellas are… they can't compete against bacon. So we brought a bunch home.
So the next day was time to waste not, want not and we make Dinner Roll French Toast! Squee!
Great use of "left over bread"