23 December, 2016
Korean Chicken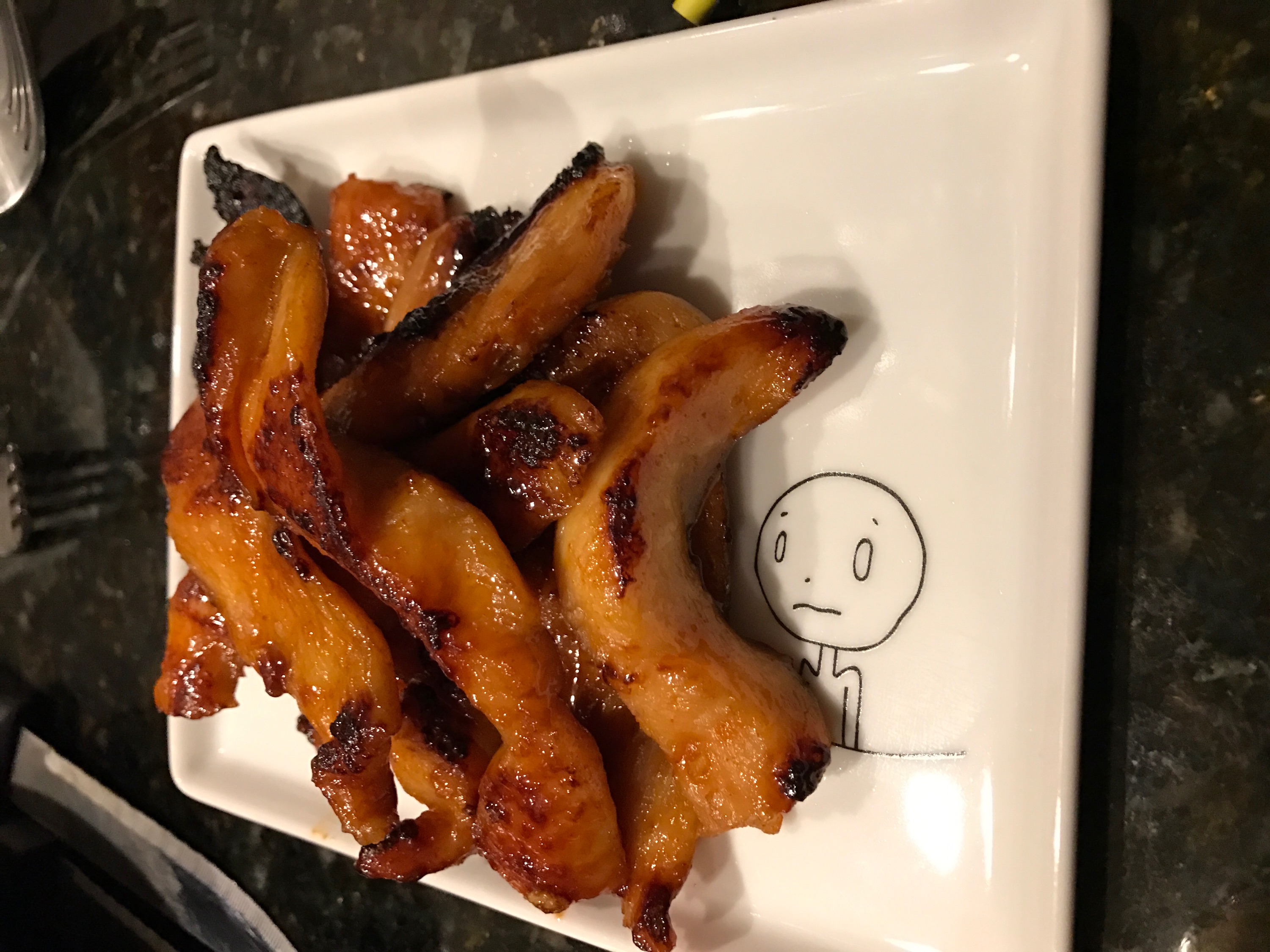 Posted in :
Chicken
,
Pre-prep
,
Recipe
on
by :
Nicole
Koren chicken – this is a totally versatile recipe!
You can blend nationalities and go with tortillas and have korean tacos.
Stick with lettuce leaves and go with lettuce wraps
Go paleo and make caulifower tortillas
Or go meat and veggies and put it on a bed of spinach leaves!
Korean Chicken
2016-12-22 20:31:50
Delicious chicken option
Ingredients
2 1/2 tablespoons lower-sodium soy sauce

2 tablespoons dark brown sugar

1 1/2 tablespoons dark sesame oil

1 tablespoon gochujang sauce (such as Annie Chun's)

1 tablespoon minced fresh garlic

1/4 teaspoon black pepper

1 skinless, boneless chicken breast, thinly

2 teaspoons canola oil
Add ingredients to shopping list
If you don't have Buy Me a Pie! app installed you'll see the list with ingredients right after downloading it
Instructions
1. Combine first 6 ingredients in a large zip-top plastic bag. Place 1/2 soy sauce mixture in a small bowl; set aside. Add chicken slices to remaining soy sauce mixture in bag; seal. Refrigerate 2 hours.
2 . Remove chicken from bag; discard marinade. Heat a large skillet over medium-high heat. Add oil to pan; swirl to coat. Add chicken; cook 2 minutes on each side or until done. Sprinkle sesame seeds over chicken. Place 3 tablespoons rice in each lettuce leaf; top each lettuce leaf with 1/3 cup chicken mixture, 2 cucumber slices, and about 1 1/2 teaspoons green onions. Serve with reserved 2 tablespoons soy sauce mixture.
Notes
The recipe is updated to double the sauce for dipping fun
Print
Lazy Bear Foods https://lazybearfoods.com/
Pre-Prep
Make the sauce
Cut the chicken
Day Of
Place the chicken in the marinade the day you will be cooking it.
Follow instructions for cooking the chicken.
Serving Options:
Over rice
In a tortilla
On a cauliflower tortilla
Over a bed of spinach
Side Dishes:
Edamame
Peanut Noodles with Edamame
Quinoa/Quinoa Salad