5 November, 2017
Heavenly Halibut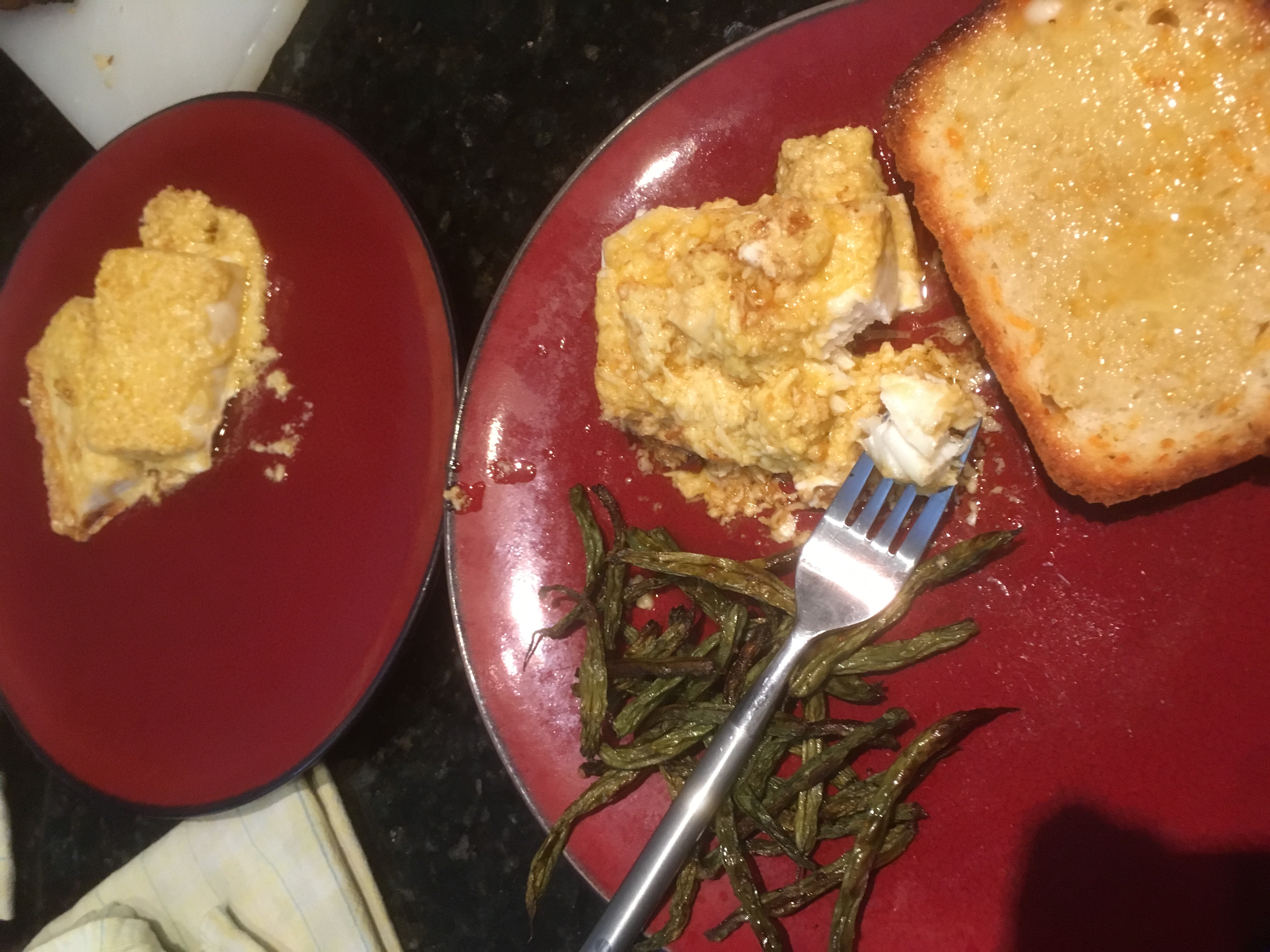 Posted in :
Seafood
on
by :
Nicole
I mistakenly bought a package of halibut and thought i could do the normal things i do with tilapia with this fish…. Sad first attempt at halibut… I tried to use our normal cajun rub. Ick.
Next up – research for the best way to cook halibut.
Hello heavenly halibut.
I tasked hubby with getting all the ingredients together, and we gave it a try. Absolutely fabulous! I did use some extra cheese, but i think even without the extra it would be tasty!
Heavently Halibut
2017-11-05 06:12:24
A quick and easy way to get dinner on the table.
Ingredients
1/2 cup grated Parmesan cheese

1/4 cup butter, softened

3 tablespoons mayonnaise

2 tablespoons lemon juice

1/4 teaspoon salt

1 dash hot pepper sauce

2 pounds skinless halibut fillets
Add ingredients to shopping list
If you don't have Buy Me a Pie! app installed you'll see the list with ingredients right after downloading it
Instructions
Preheat the oven broiler. Grease a baking dish.
In a bowl, mix the Parmesan cheese, butter, mayonnaise, lemon juice, green onions, salt, and hot pepper sauce.
Arrange the halibut fillets in the prepared baking dish.
Broil halibut fillets 8 minutes in the prepared oven, or until easily flaked with a fork. Spread with the Parmesan cheese mixture, and continue broiling 2 minutes, or until topping is bubbly and lightly browned.
Notes
I cut the recipe in half and we split a large piece of fish.
Also used our home made mayo. (less chemicals)
Similar to parmesan encrusted pork recipe
Print
Adapted from All Recipes
Lazy Bear Foods https://lazybearfoods.com/
There isn't really a need to pre-prep this recipe as the topping can be made as the oven is pre-heating.
Wonderful when served with toasted jalapeno beer bread!