19 June, 2020
Best (Halibut) Tilapia Ever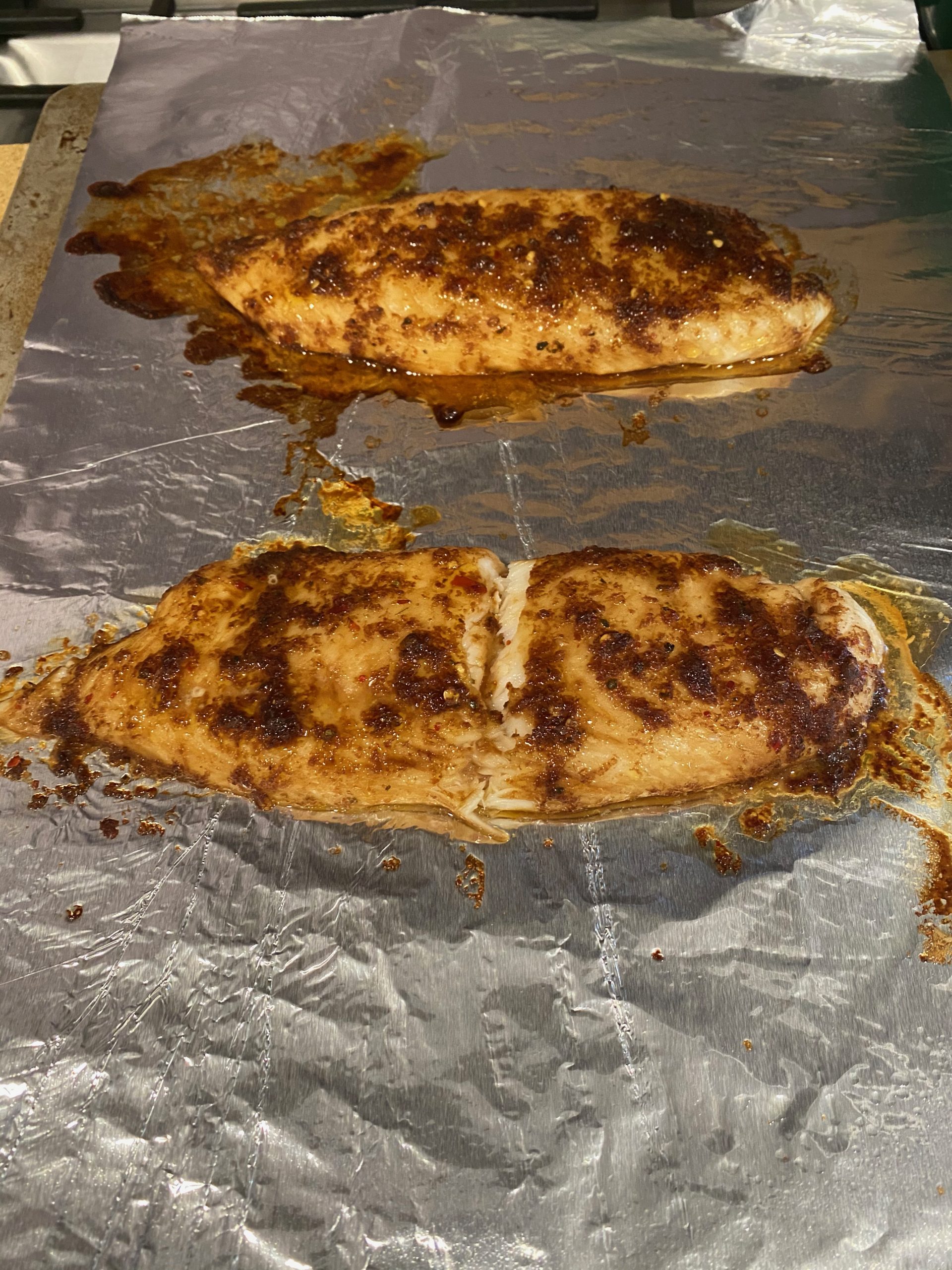 Posted in :
Seafood
on
by :
Nicole
Tags:
asian
,
seafood
We generally only use tilapia when we cook a fish dish. Hubby doesn't like most other fish, finds that they taste fishy. I might be able to overcome this by going to a fish monger some day, but not now…
We generally do the cajun fish in the cast iron, or the blah blah under the broiler. But this option is a bit healthier and still delicious!
Best (Halibut) Tilapia Ever
Ingredients
1 tablespoon soy sauce
1 tablespoon lime juice. (or pepperoncini juice)
1 garlic clove, crushed
1/2 tablespoon fresh grated ginger
1 tablespoon olive oil
3 drops sesame oil
1/4 teaspoon red chili pepper flakes
1 tablespoon chopped fresh cilantro
salt and pepper
2 small tilapia fillets
Instructions
Mix all ingredients together and brush onto the halibut filets.
Bake tilapi filets at 350 degrees according to filet thickness. (10-12 min-ish)
Broil last 3 mintues of cooking. Enjoy!
Verdict:
Easy and delicious! Definitely a once a month dish!
If you try it, let me know what you think!