24 April, 2018
Rosemary Roasted Walnuts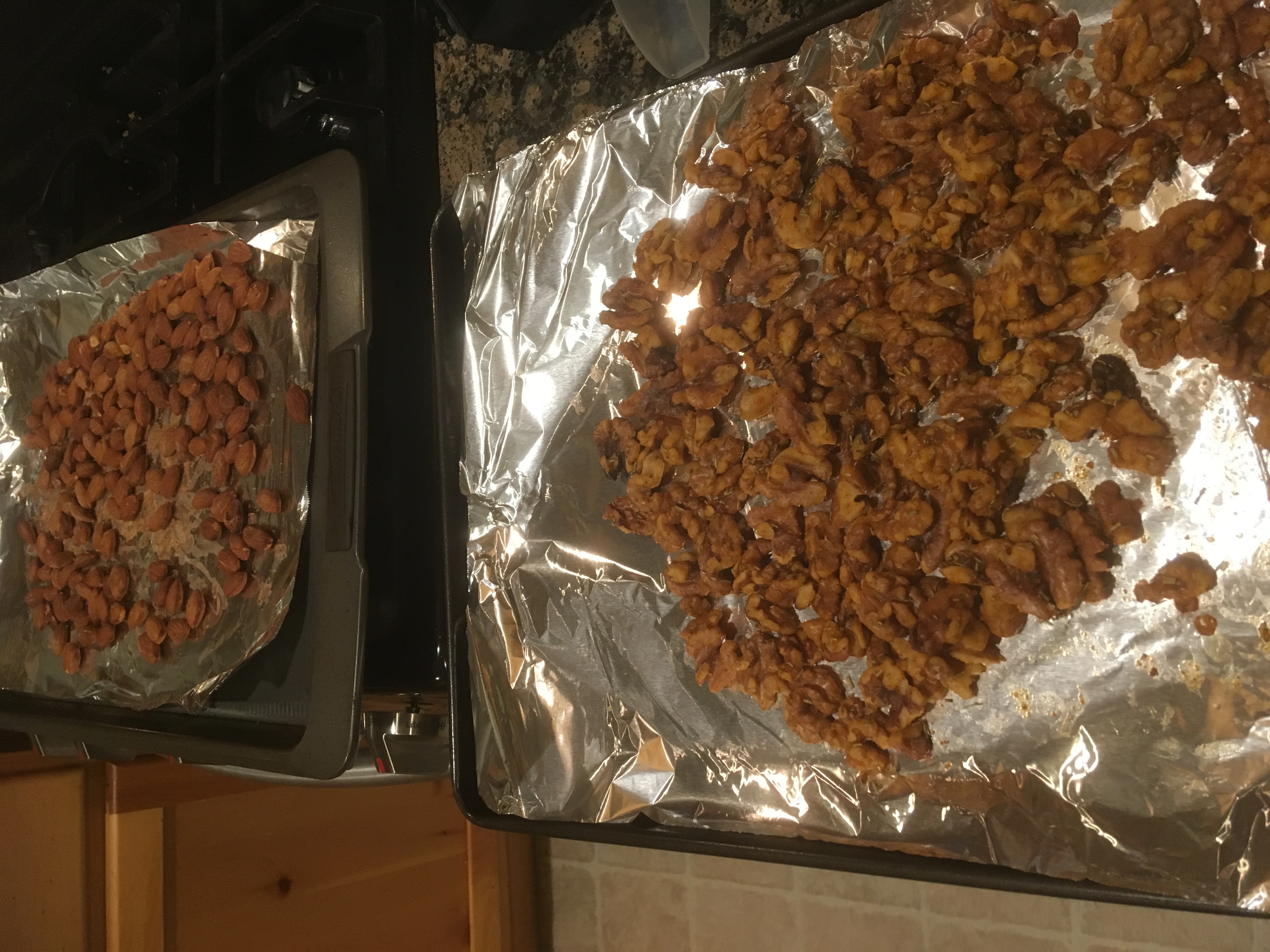 Posted in :
Appetizers
on
by :
Nicole
It was a nutty kind of day!
I was running out of nuts to bring as snacks for lunch and wanted a little more than just my normal salted almonds. So i did a little research, found this gem and updated it a little to match the wilker spice level.
Rosemary Walnuts
2018-04-24 20:48:46
Ingredients
1 1/2 tbl evoo (1 tbl evoo, 1/2 tbl cayene)

1 tbl dried rosemary (chopped)

1 1/2 tsp brown sugar

3/4 tsp kosher salt

3/8 tsp cayenne

2 1/4 cups walnuts
Add ingredients to shopping list
If you don't have Buy Me a Pie! app installed you'll see the list with ingredients right after downloading it
Instructions
Preheat the oven to 350°F.
Combine the olive oil, rosemary, brown sugar, salt, and cayenne in a small mixing bowl. Whisk to combine well.
Place the walnuts in a large mixing bowl, and pour the olive oil and spice mixture over the walnuts. Toss together until the walnuts are evenly coated.
Spread the walnuts out on a baking sheet in a single layer, and bake for 10 minutes. Cool the nuts completely on the baking sheet before transferring to an airtight container.
Notes
mix up the oil for different flavors
Print
Lazy Bear Foods https://lazybearfoods.com/
Started with the basics and got an outcome that was fabulous!