1 August, 2018
Crockpot – Buffalo Chicken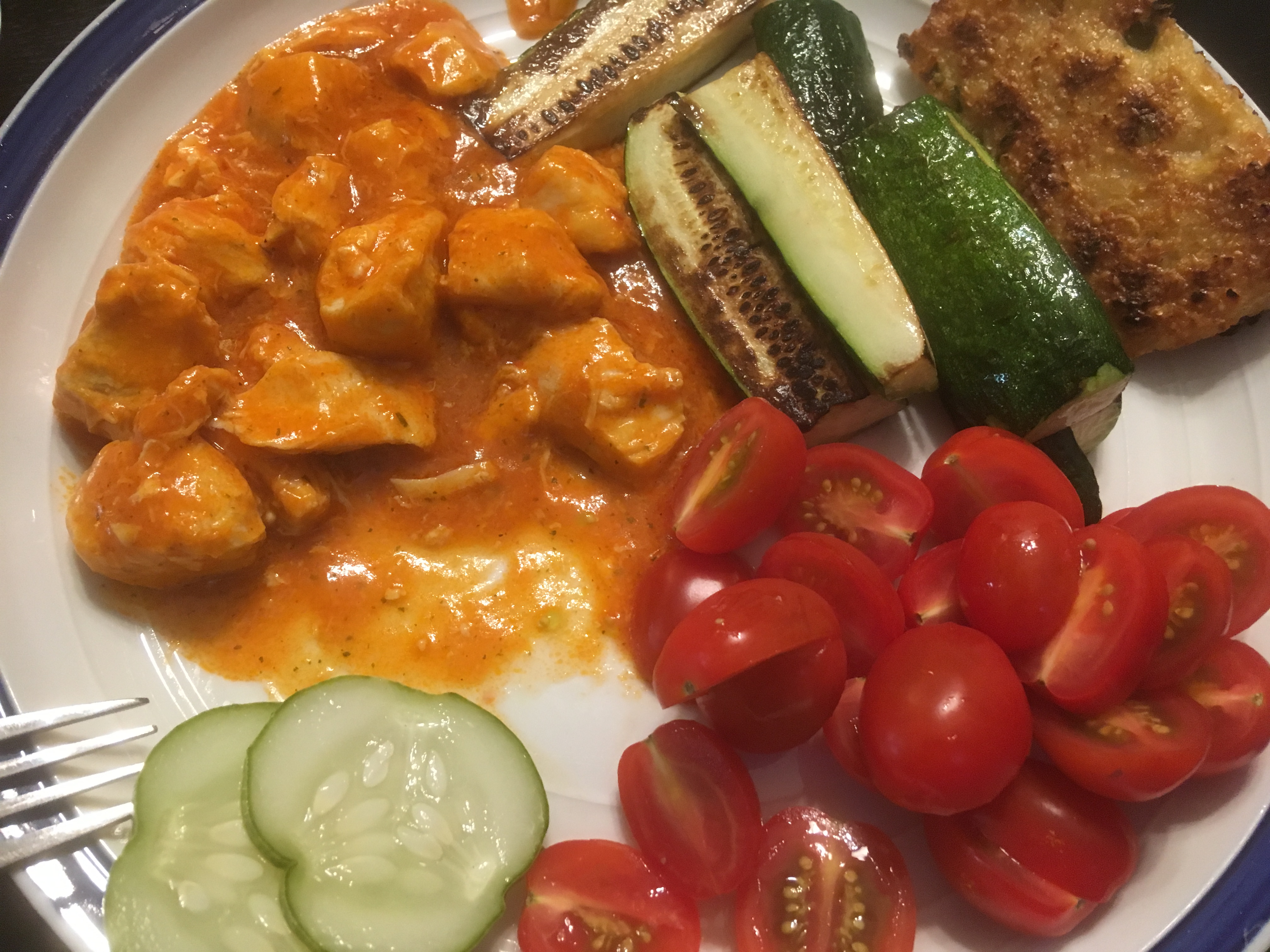 Posted in :
Chicken
,
Crockpot
on
by :
Nicole
Saw this ditty in an email from Yummly and just had to give it a try – my way of course…
Original recipe had a ton of chicken, we don't really do leftovers, so i trimmed it down to just 2 breasts.
Hubby doesn't like shredded chicken, so i changed it to chunks
I have learned through experience that chicken in the crockpot should be less than 4 hours.. So we did 3 hours.
There is 4 tbl of butter in the recipe – i will use less next time.
The package of ranch dressing is probably not necessary.
I added cornstarch to make it thicker
I used a 4 quart crockpot and it was the perfect size!
Crockpot Buffalo Chicken
2018-08-01 20:22:00
Ingredients
2 boneless, skinless chicken breast (cut into chunks)

1 12 oz bottle Frank's Buffalo Sauce (make sure you DON'T get "Hot Buffalo". It's far too hot for the amount of sauce we're using.)

1 package Hidden Valley Dry Ranch Mix

1/2 stick of butter

1 tbl corn starch

3 tbl water
Add ingredients to shopping list
If you don't have Buy Me a Pie! app installed you'll see the list with ingredients right after downloading it
Instructions
Put the chicken and the buffalo sauce in the crock pot and cook on low for 3 hours.
Mix corn starch and water together and add to crockpot
Add ranch dressing to crockpot
Add butter to crockpot
Stir all together allow to thicken and serve
--OR
Option 2 - leave chicken whole cook longer
Remove the chicken from the crock pot and shred it, using two forks.
Add the shredded chicken back to the crock pot, add the ranch mix and the butter, and stir until the butter is melted and ingredients are well-mixed.
Serve with finger rolls and your choice of cheese.
Notes
Not sure ranch dressing is necessary nor that that much butter is necessary
Print
Lazy Bear Foods https://lazybearfoods.com/
Verdict:
This was a fabulous!
Super easy, a quick option, and even better when the hubby forgets to put the crockpot on till nearly 3pm… it cooks up nice and fast.
We paired this with Grit Cakes (recipe coming) that we cooked up the pizza pan on the grill