27 September, 2022
Shave Cream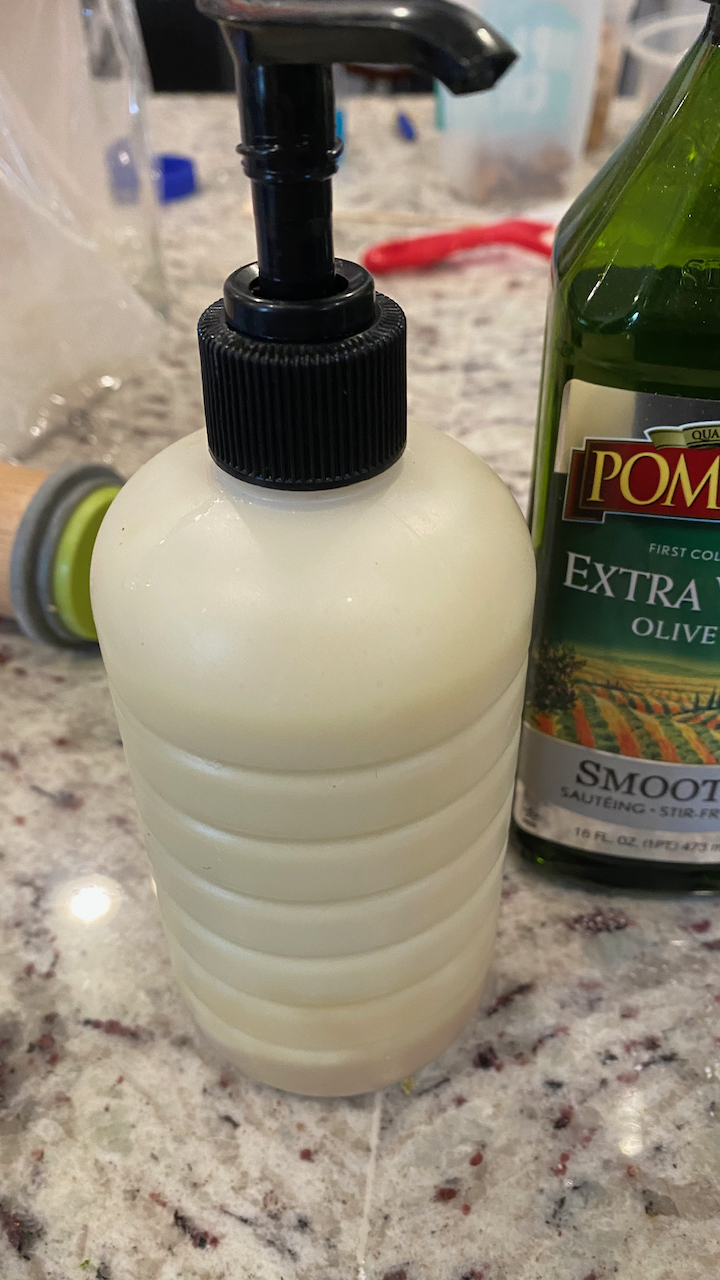 Posted in :
Crafts
,
DIY Cleaners
,
Waste Not Want Not
on
by :
Nicole
Tags:
diy shave cream
,
natural shave cream
As I moved to removing products with things that were bad for us from the house. One of the things I decided to try was a diy shave cream. Thank you modern hippie! It will never replace the foaming lubriderm shave cream by any means, but it's delightful, smells good and lasts nearly a year per batch! (i generally shave on fridays, unless I am going somewhere fancy! )
I reused a soap pump bottle and it fits fantastically in my shower cubby!
I usually use EVOO as my oil, and peppermint castile soap. But choose what you like or have in the pantry!
Shave Cream
Notes
Fantastic recipe! You can add essential oils or I use flavored castile soap. Peppermint has been in rotation for a while!

Ingredients
½ Cup Oil (olive, grape seed, almond etc.)
¼ Cup Honey
¼ Cup Liquid, Castile Soap
Instructions
Combine ingredients in a bowl and rapidly whisk for several minutes until all of the ingredients have fully emulsified.
Transfer to a pump or squeeze bottle.
Verdict:
Fantastic! Smooth shave, lasts a long time and natural!
IF you try it, let me know what you think and which oil you liked or castile soap flavor!