20 January, 2017
Low-Fat Angel Biscuits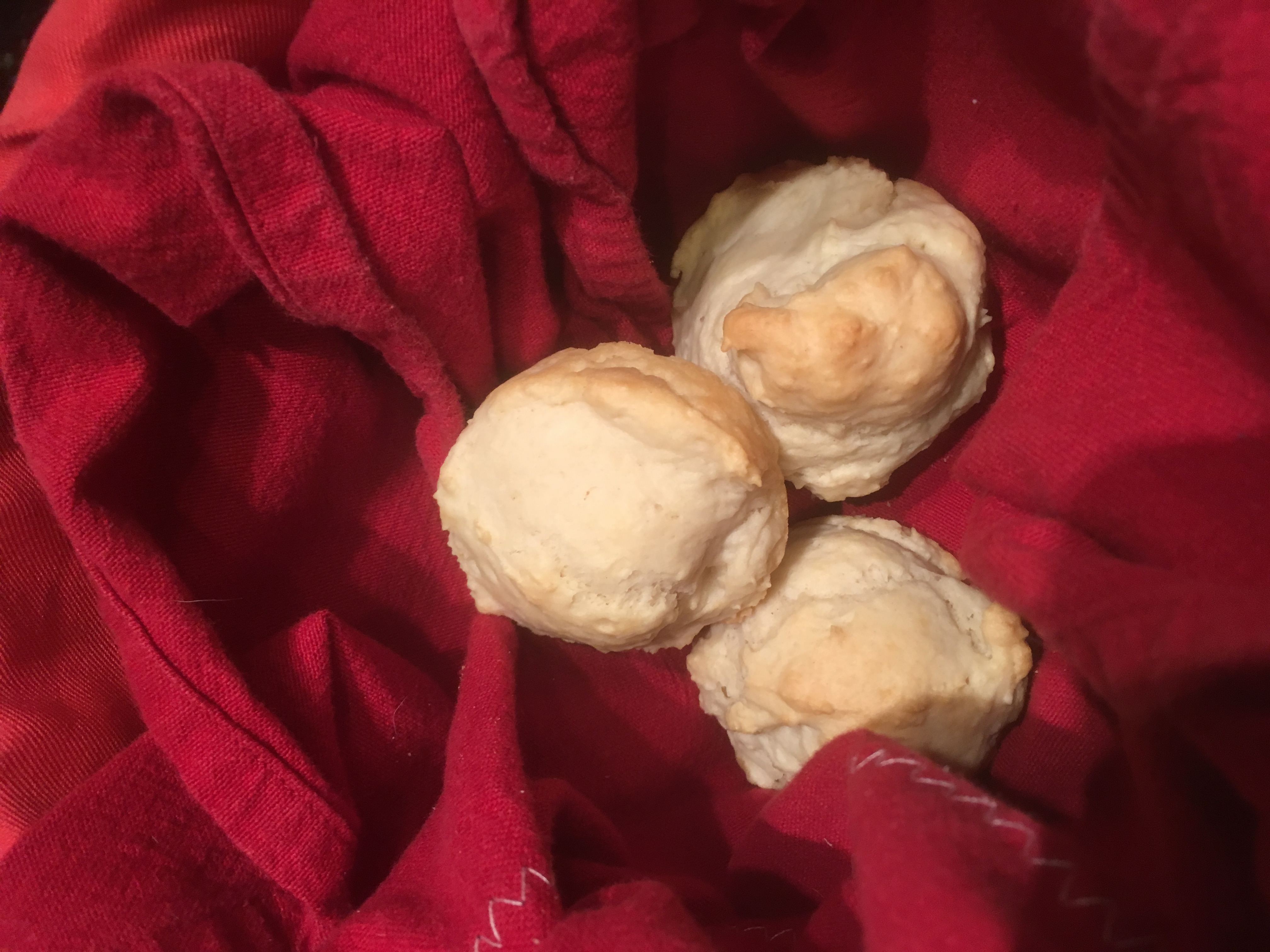 Posted in :
Bread
on
by :
Nicole
Had this recipe waiting – i was intrigued to be able to make bread with mayonnaise!
The recipe was a little lacking in instructions, but i made do, and it all turned out pretty good.
Definitely had slight and strange, almost sugar cookie taste to it!
Low-Fat Angel Biscuits
2017-01-17 21:11:50
Serves 3
Biscuits that you cook in a muffin tin!
Ingredients
1 cup plain all-purpose white flour

1 tsp. baking powder

1/2 tsp. salt

2 Tbsp. Light Mayonnaise

1/2 cup almond milk
Add ingredients to shopping list
If you don't have Buy Me a Pie! app installed you'll see the list with ingredients right after downloading it
Instructions
Preheat oven to 375 degrees F.
Spray a 6 cup muffin tin with nonstick spray.
Combine all ingredients. Stir until smooth.
Divide evenly between the 6 muffin cups.
Bake at 375 degrees F until golden brown. (took 30-40 minutes for mine and they still were not golden! but we wanted to eat!)
Print
Lazy Bear Foods https://lazybearfoods.com/
This was a quick and fun recipe to try out and enjoy not worrying about rising and having a fluffy center!
If you give this recipe a try, let me know how yours came out and what you thought via comment or shoot me a message.