14 March, 2017
Oreo Truffles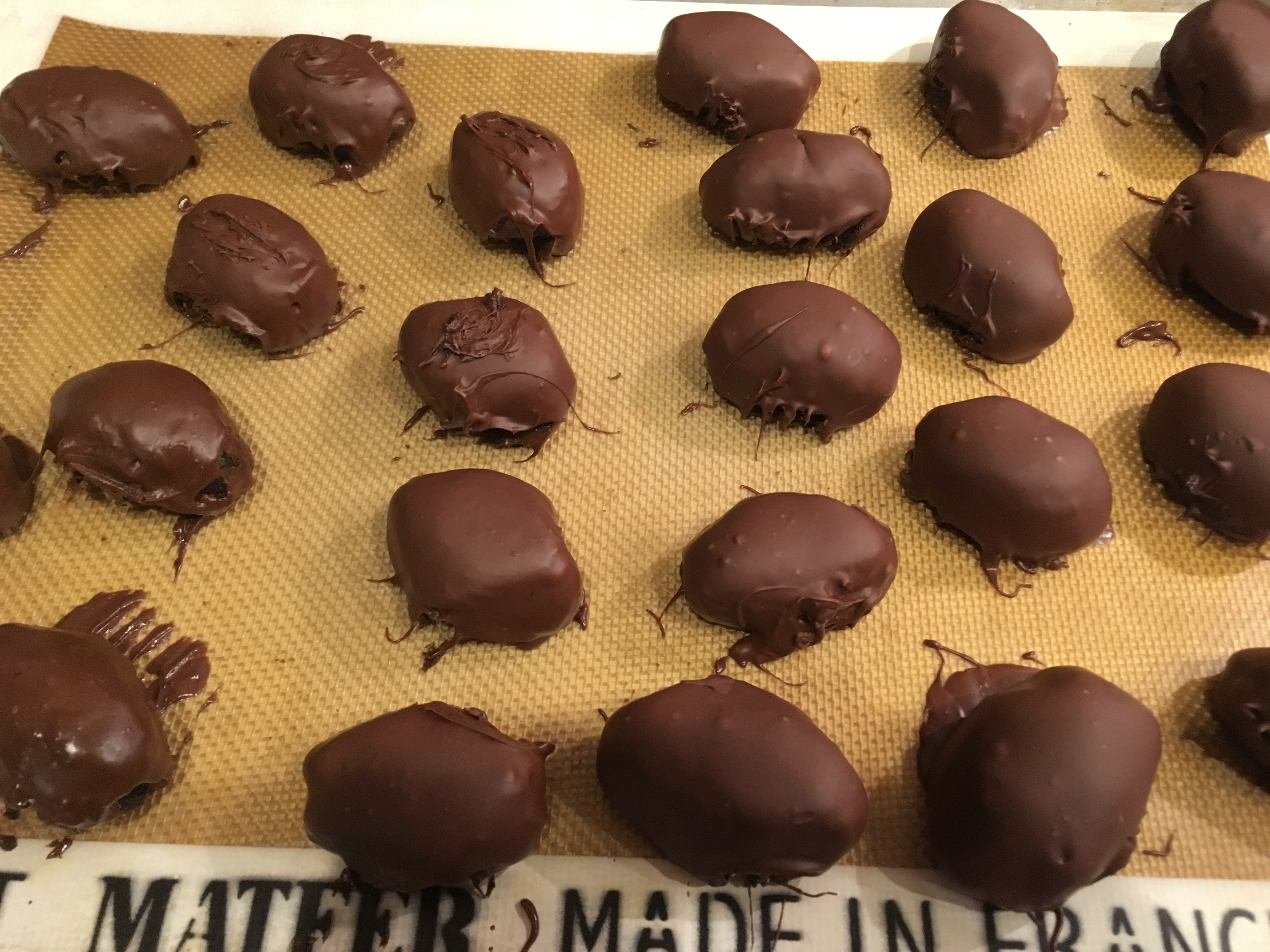 Posted in :
Dessert
on
by :
Nicole
Found this recipe recently and just had to make it happen! Oreos were immediately on the list and we were off to the races!
This is a wonderfully easy and fabulous recipe, and a winner when you have to feed guests!
Oreo Truffles
2017-03-14 18:41:44
Ingredients
1 package classic Oreos

1 (8 oz.) brick cream cheese, softened

8 oz. (about 2 cups) dark or semisweet chocolate chips, melted (*see note below)
Add ingredients to shopping list
If you don't have Buy Me a Pie! app installed you'll see the list with ingredients right after downloading it
Instructions
Add the Oreos to a food processor, and pulse until evenly crumbled.
Add the cream cheese and pulse until the mixture is smooth and well-blended, stopping to scrape down the sides of the food processor once or twice if needed.
Use a 1/4-cup ice cream scoop to portion the dough into 1/4-cup balls. Then roll by hand into egg shapes. (Personally the eggs shape was not that exciting, i think the ball shape works just fine!)
Place the eggs on parchement/silpat-lined baking sheets, and chill in the freezer until hardened.
Once the eggs have chilled, microwave the chocolate until melted and smooth. (*If the chocolate is too thick, add in a few teaspoons or shortening or coconut oil to thin.)
Dip the egg in the melted chocolate, and roll around until it is evenly coated.
Allow the eggs to cool.
Repeat with remaining eggs. Then transfer to the freezer once more to cool until the chocolate has hardened.
If you are feeling like making them pretty
Melt the almond bark in a separate bowl, then either drizzle on the eggs with a fork or use a piping bag to pipe the chocolate on in your desired design.
Serve immediately or freeze in a sealed container.
Notes
I did not like the texture of the refrigerator truffles, i like them frozen, then defrosted for 20-30 minutes prior to eating.
Print
Lazy Bear Foods https://lazybearfoods.com/