25 August, 2017
Cauliflower Fried Rice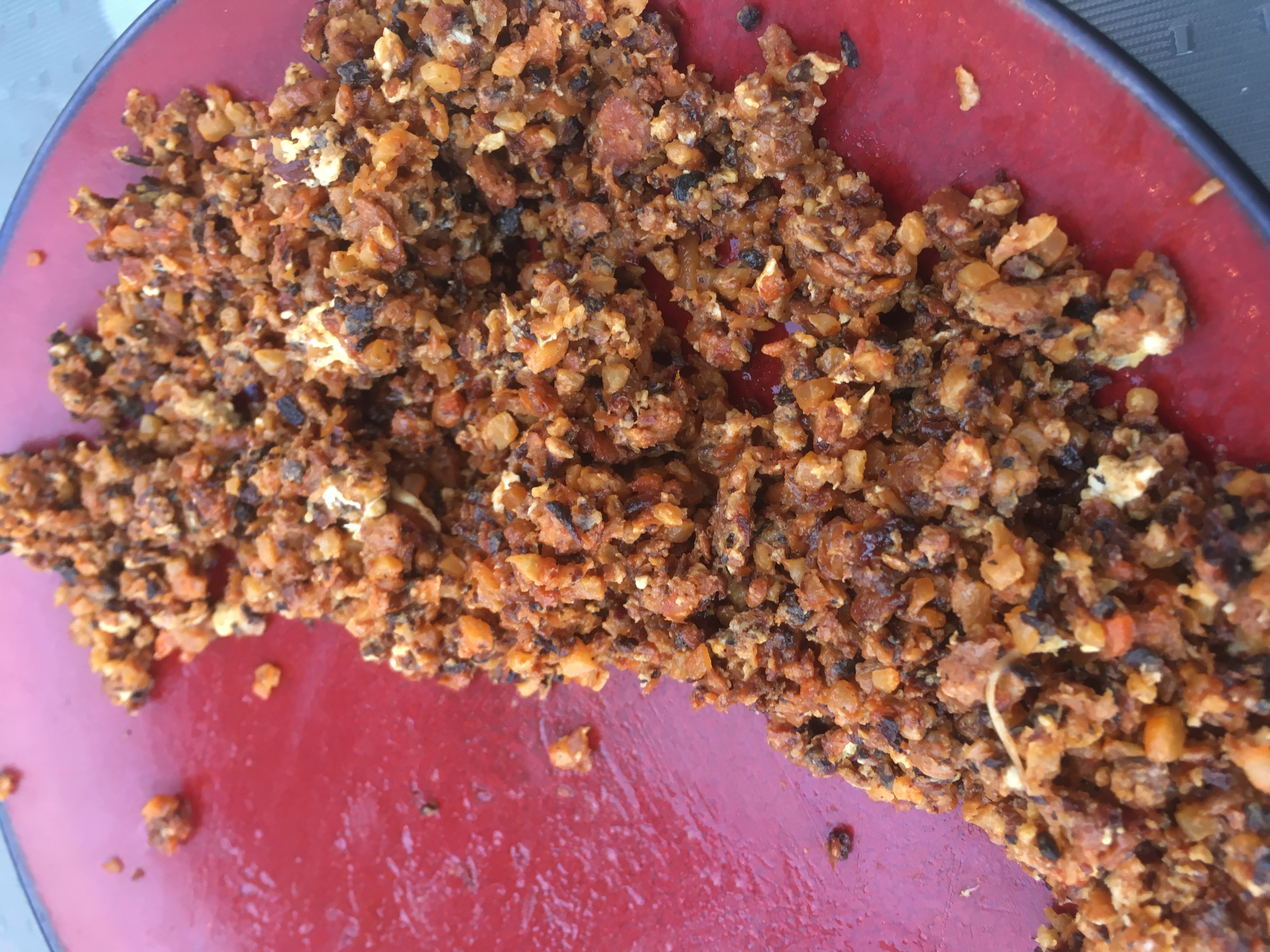 Posted in :
Wheat Free
on
by :
Nicole
As a matter of food prep in our house – "white food" is not eaten. No rice, no potatoes, no bread, no milk… you get the idea.
As you have seen, we go with other less "evil" options – jicama or cauliflower!
Recently we have been toying with the idea of moving/selling our house, so it's a challenge to "eat" all the things in the house – i have an extensive panty, and an extra freezer… so we have some work to do. I'm also kind of a hoarder… especially of specialty meat etc- "gotta save it for a special occasion". So we have plenty of chorizo in all manner, but also the normal bacon etc saved for special occasions! So when it came time to start using up the cauliflower there were many constraints in this iron chef:
Ingredients must be in the house
Hubby doesn't like the taste of cauliflower, so however this is cooked it must mask that
Hubby doesn't really like onion or veggies in his fried rice (sigh)
ok go!
Challenge accepted!
We had the riced cauliflower in the freezer, eggs in the fridge, plenty of chorizo – we were ready!
Cauliflower Fried Rice
2017-08-06 09:58:58
To make the most acceptable fried rice in this household, i take away a significant portion of the healthiness. 
Ingredients
Meat (1/2 -1 pound bacon, chorrizo hard or soft)

1 bag of riced frozen cauliflower

2 eggs (lightly scrambled)

Soy sauce (or liquid aminos) 1-2 tbl
Optional
Frozen peas

Frozen peas and carrots

Frozen chopped green beans
Add ingredients to shopping list
If you don't have Buy Me a Pie! app installed you'll see the list with ingredients right after downloading it
Instructions
Fry up the meat - bacon, chorizo, anything that will make a bit of grease. (i did say healthy was out the window). Remove from pan but leave drippings.
Microwave the bag-o-cauliflower for 5 minutes, drain (i cut off a corner just so the water can escape)
Add in cauliflower, stir in the drippings. Allow to cook for 20 minutes or so, stirring. This leaves the cauliflower with a nice crispy texture and no longer has a cauliflower taste to annoy the hubby.
If using add the veggies that you like - frozen peas, carrots, green beans.
Add the meat back in - stir until warm
Make a well in the middle, pour in the eggs
Allow to cook a little, move the edges
When ready stir to combine with the cauliflower
Pour in the soy sauce or replacement, stir to combine.
Enjoy
Notes
This is also a nice dish for the grill, you can make most on the stove top, (up to adding in the eggs) then bring your pan to the grill, to continue to cook off the liquid from the cauliflower.
When meat/meal on the grill is almost complete, finish from the eggs portion on.
Print
Lazy Bear Foods https://lazybearfoods.com/
Recently I found frozen riced cauliflower. (prob a little too much plastic in the packaging than necessary, but the ability to create quickish rice dishes almost balances it out). By the packaging you really think it's a big old bag to take out what you want, but it is 4 individualized bags
Frozen Cauliflower Rice at Costco! Three pounds for $6.89 and they come in four 12 oz bags. from 1200isplenty