26 September, 2017
Cheddar Cheese Biscuits – Wheat free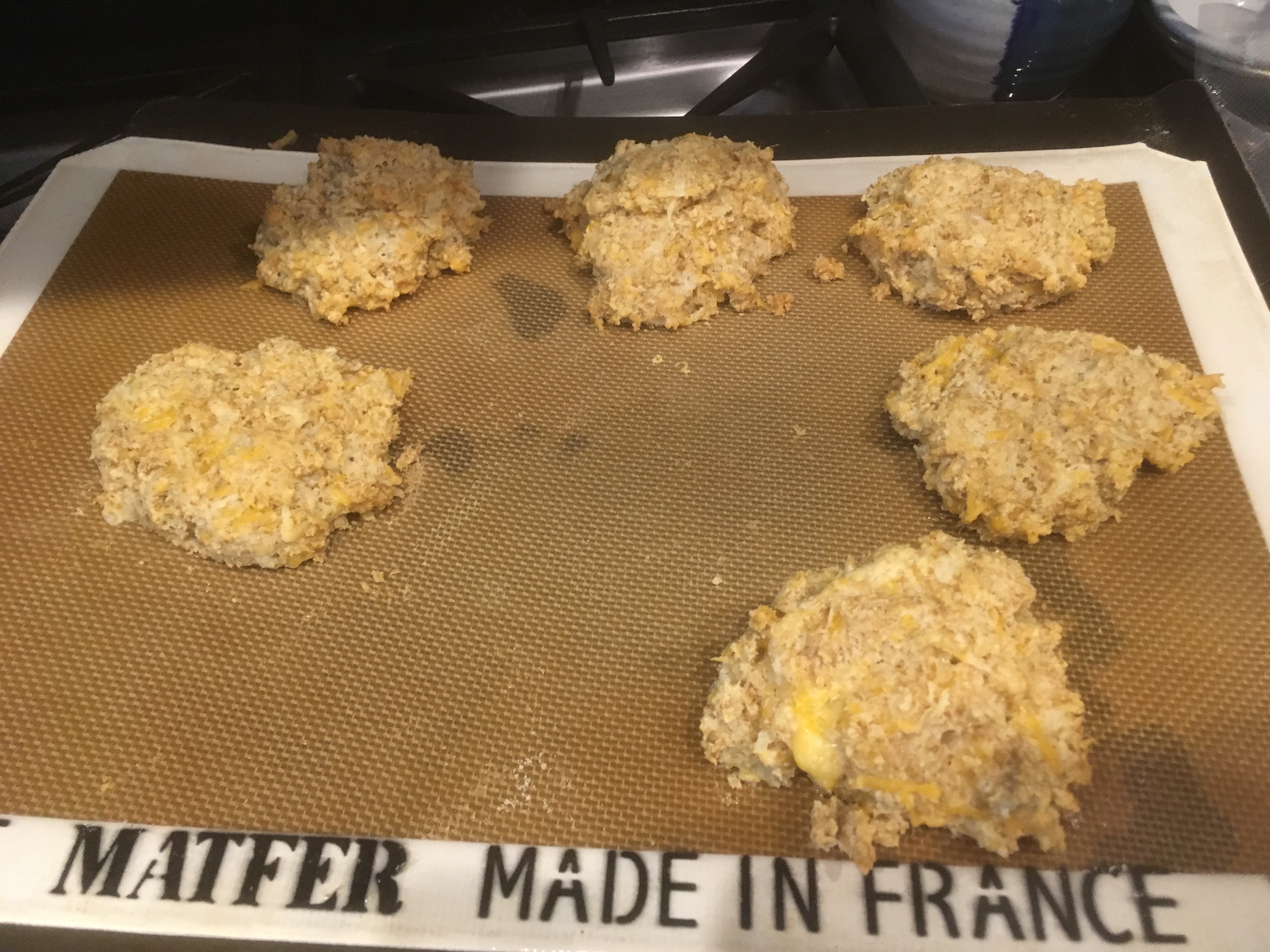 Posted in :
Bread
,
Wheat Free
on
by :
Nicole
I have a couple of cookbooks from the wheat belly series and this biscuit recipe was amazing! It was the end of a series of attempting to find bread recipes in the wheat free area to enjoy some of our favorite jelly from la madelaine.
Turns out that this isn't the best option to put jelly on, but it is an amazing biscuit option! Not light on calories, but wheat free!
Cheddar Cheese Biscuits - Wheat free
2017-08-26 18:23:48
Ingredients
1 cup almond meal/flour

1 cup ground golden flaxseed

4 tsp baking powder

1/2 tsp onion powder

4 tbl cold butter, cut into cubes

1/2 cup shredded sharp cheddar cheese

4 egg whites
Add ingredients to shopping list
If you don't have Buy Me a Pie! app installed you'll see the list with ingredients right after downloading it
Instructions
Preheat the oven to 350 degrees farenheit. Line a baking sheet with parchment
In a bowl, mix together the almond meal/flour, flaxseeds, baking powder, and onion powder.
Cut in the butter until combined.
Stir in the Cheddar cheese.
In a small bowl, beat the egg whites with a hand mixer until soft peaks form.
Gently fold the egg whites into the dry ingredients until combined.
Spoon the dough into 8 rounds on the baking sheet.
Flatten to desired thickness.
Bake for 15 minutes or until golden brown.
Notes
This is a pretty labor intensive recipe, so get a helper to do the egg whites while you do the other half.
Print
Lazy Bear Foods https://lazybearfoods.com/
Pro tip – as i mentioned in the recipe itself, this is not a "quick" recipe, so get a helper in the kitchen to do the egg white whipping while you do the rest of work!
If you try this recipe, let me know how it went and leave a comment.