4 July, 2018
Apple and Cheddar Puppy Cakes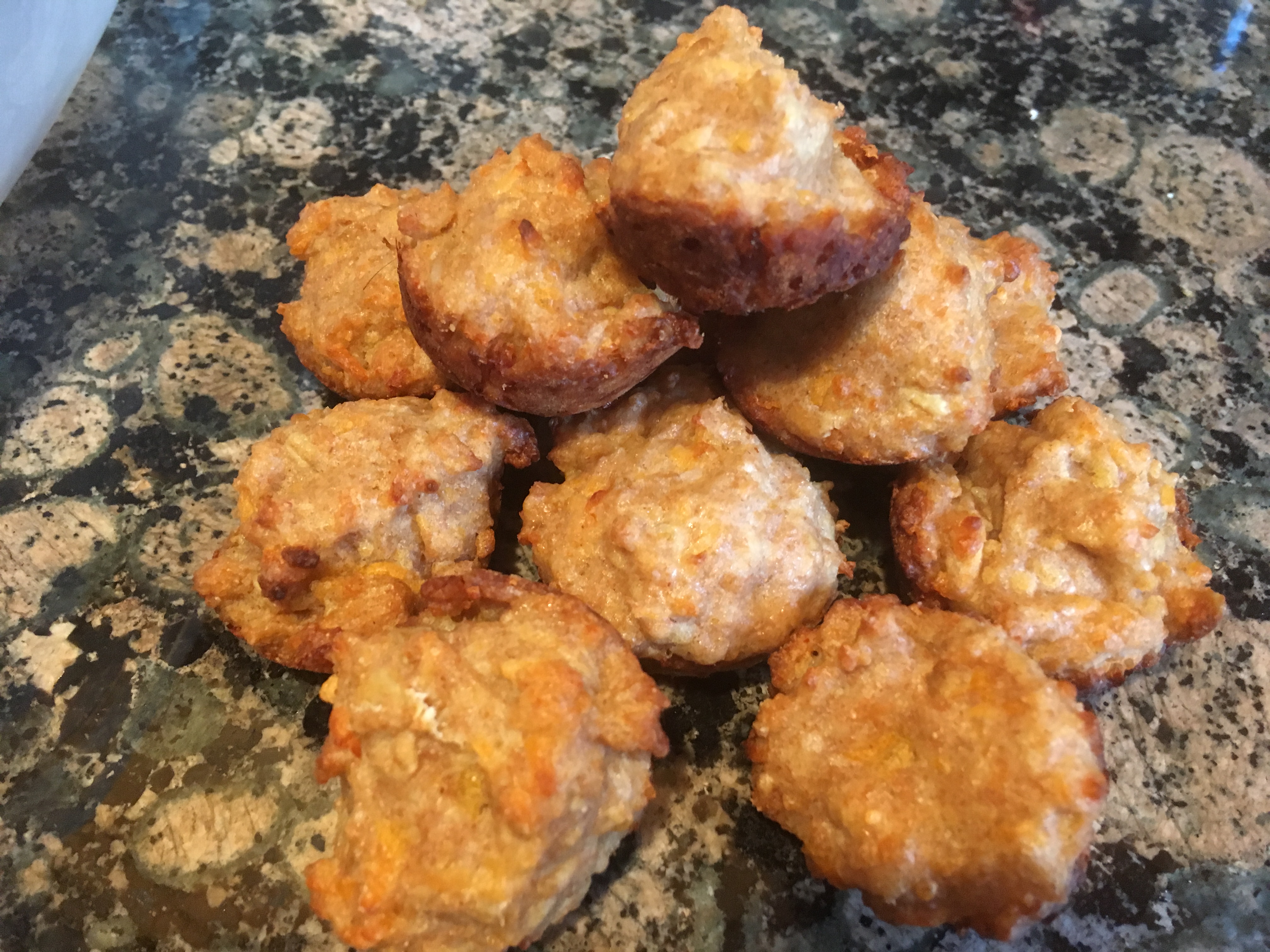 Posted in :
Dog Stuff
,
Dog Treats
on
by :
Nicole
The boys turn 8 this year! So it's time for puppy cakes!
I reviewed the previous year's cakes and decided to try a new recipe!
I love that this recipe can be done without the kitchen aid or the food processor and it comes together quickly and easily!
Apple and Cheddar Puppy Cakes
2018-07-04 10:46:46
Great, quick, appliance free puppy cake for your fur babies!
Ingredients
1 1/2 cups whole wheat flour

1/4 cup old-fashioned rolled oats

1/4 tsp baking powder

1/2 cup applesauce

1/4 cup vegetable oil

2 tablespoons honey - or agave syrup

2 large eggs

1 cup cheddar cheese, shredded
Add ingredients to shopping list
If you don't have Buy Me a Pie! app installed you'll see the list with ingredients right after downloading it
Instructions
Preheat the oven to 350º F
Spray 1 mini muffin pan with cooking spray
In a large bowl, mix the applesauce, oil, honey, eggs, and cheese together.
In another bowl, mix the flour, oats, and baking powder together.
Add the dry ingredients to the wet ingredients and mix until combined.
Spoon the mixture into the muffin tins, filling the cups about halfway.
Bake in the oven for 18-20 minutes.
Allow the cupcakes to cool, then let your pup enjoy!
Notes
It took about 6 more mini muffin holes from a second tray, could also make the ones in the first pan bigger.
I store these in the fridge and give them each one a day to make their birthday last longer!
Print
Lazy Bear Foods https://lazybearfoods.com/