22 July, 2018
Cobbler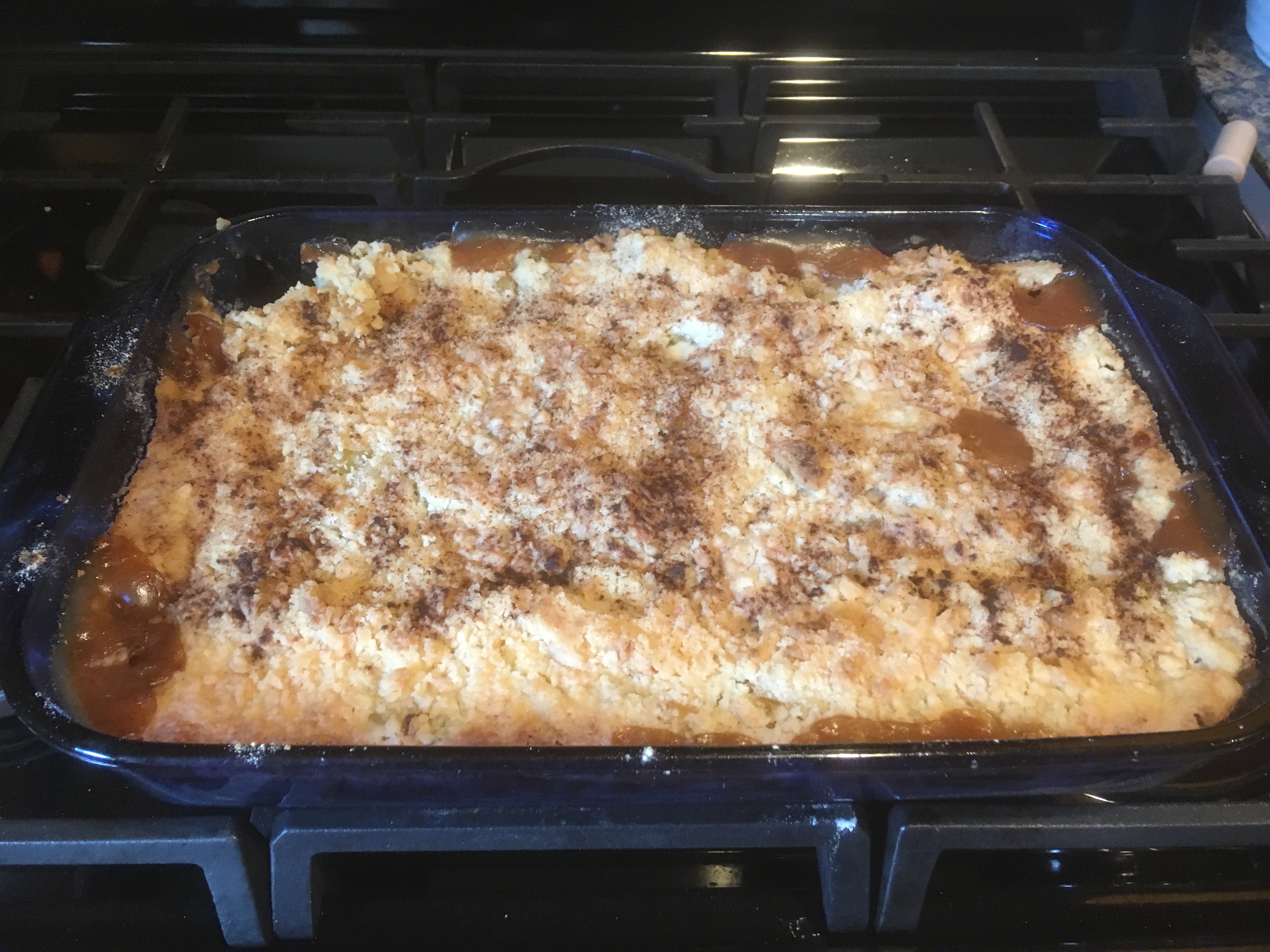 Posted in :
Dessert
,
Recipe
,
Veggies
on
by :
Nicole
The garden is definitely over flowing with zucchini, and i've got some recipes to try!
This one i saved from ages ago when i go a bumper crop from a friend. I never got to this one but now that i have tried it, i really wish i had!
Yes, i said this is a cobbler and then i started talking about zucchini…
But believe me, give it a try, it's delicious and a good use for all those zucchini you just grew or your friends and neighbors . I can't say it's healthy – but it's eating your vegetables!
Zucchini Cobbler
2018-07-22 17:08:59
Ingredients
8 cups chopped (even sized small chunks) seeded peeled zucchini (from about 3 pounds)

2/3 cup lemon juice (approx 4 lemons)

1 cup sugar

1 teaspoon ground cinnamon

1/2 teaspoon ground nutmeg
CRUST
4 cups all-purpose flour

2 cups sugar

1-1/2 cups cold butter, cubed

1 teaspoon ground cinnamon
Add ingredients to shopping list
If you don't have Buy Me a Pie! app installed you'll see the list with ingredients right after downloading it
Instructions
In a large saucepan over medium-low heat, cook and stir zucchini and lemon juice for 15-20 minutes or until zucchini is tender. Add the sugar, cinnamon and nutmeg; cook 1 minute longer. Remove from the heat; set aside.
For crust, combine the flour and sugar in a bowl; cut in butter until the mixture resembles coarse crumbs. Stir 1/2 cup into zucchini mixture. Press half of remaining crust mixture into a greased 9X13-in. baking pan. Spread zucchini over top; crumble remaining crust mixture over zucchini. Sprinkle with cinnamon.
Bake at 375° for 60 minutes or until golden and bubbly. Yield: 16-20 servings.
Notes
I made this in a 9X13 pan and thought it came out great and took over an hour to come out. I might try 2 8x8 pans next time.
The cutting in of the butter is pretty hard, might suggest 2 batches of that and then put together.
Print
Adapted from Taste of Home
Lazy Bear Foods https://lazybearfoods.com/
It's definitely got a ton of sugar and butter and a delicious topping!
All the sugar and stewing and lemon – so yummy! Go zucchini go!!