1 May, 2021
Berry Breakfast Custard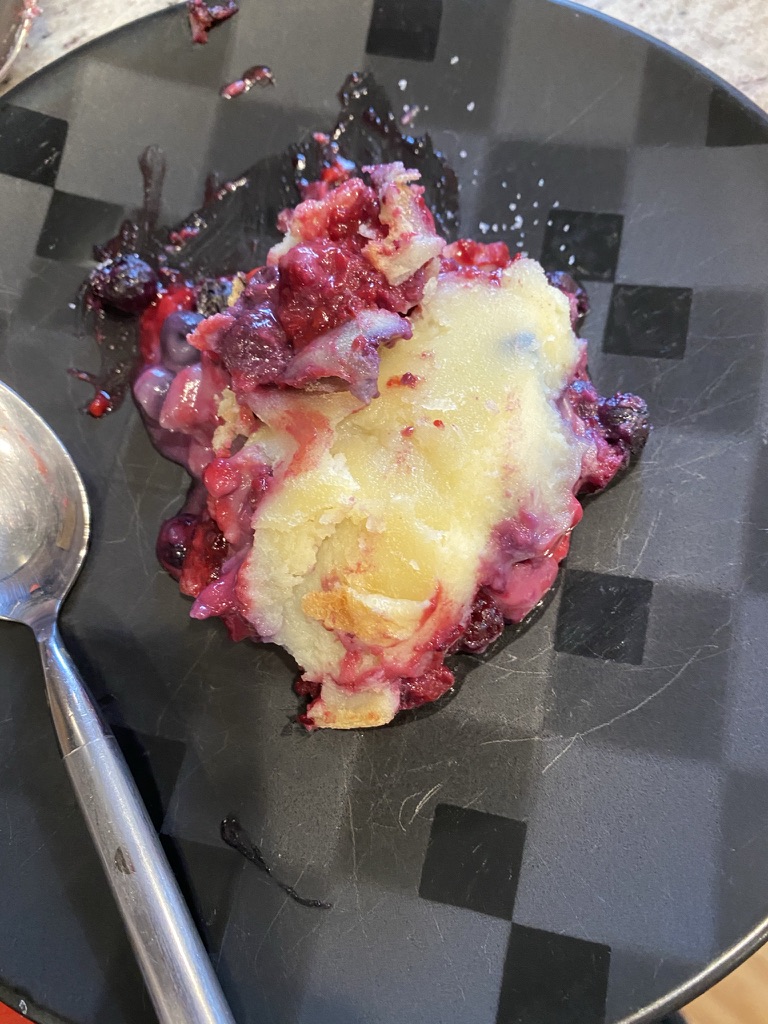 Posted in :
Breakfast
on
by :
Nicole
Tags:
berries
,
breakfast custard
I've been thinking about making this breakfast (or dessert) treat for a while and I finally had enough time and was hungry enough to give it a try. Hubby isn't a huge fan of blueberries – so a mix berry option doesn't make him super excited to try…
Berry Breakfast Custard
Total Time
1 hour, 10 minutes
Ingredients
5 tablespoons sugar, divided
3 large eggs
¾ cup almond milk
2 tablespoons unsalted butter, melted, plus more for baking dish (plant butter is a good option too)
½ cup all-purpose flour
¼ teaspoon kosher salt
2 cups frozen mixed berries (from a 10-oz. pkg.)
Instructions
Preheat oven to 350°F. Generously coat a 2-quart baking dish with butter and dust with 1 tablespoon sugar.
Process eggs, milk, melted butter, and remaining 4 tablespoons sugar in a blender until smooth, about 1 minute. Add flour and salt and pulse until well combined, about 15 pulses.
Spoon batter into prepared baking dish. Arrange berries and cherries over batter. Bake until custard is puffed and just set in center, about 45-55 minutes. Remove from oven; let cool for about 10 minutes before serving.
Verdict:
At first blush I wasn't sure this was worth eating… but as hubby passed his plate back to me, i just get shoveling it in! It was a nice breakfast and I will make it again soon!
The frozen fruit probably made it a bit more wiggly than it should of, so I would cook it longer next time.