15 July, 2018
Ajlouk Qura'a (Mashed-Zucchini Salad)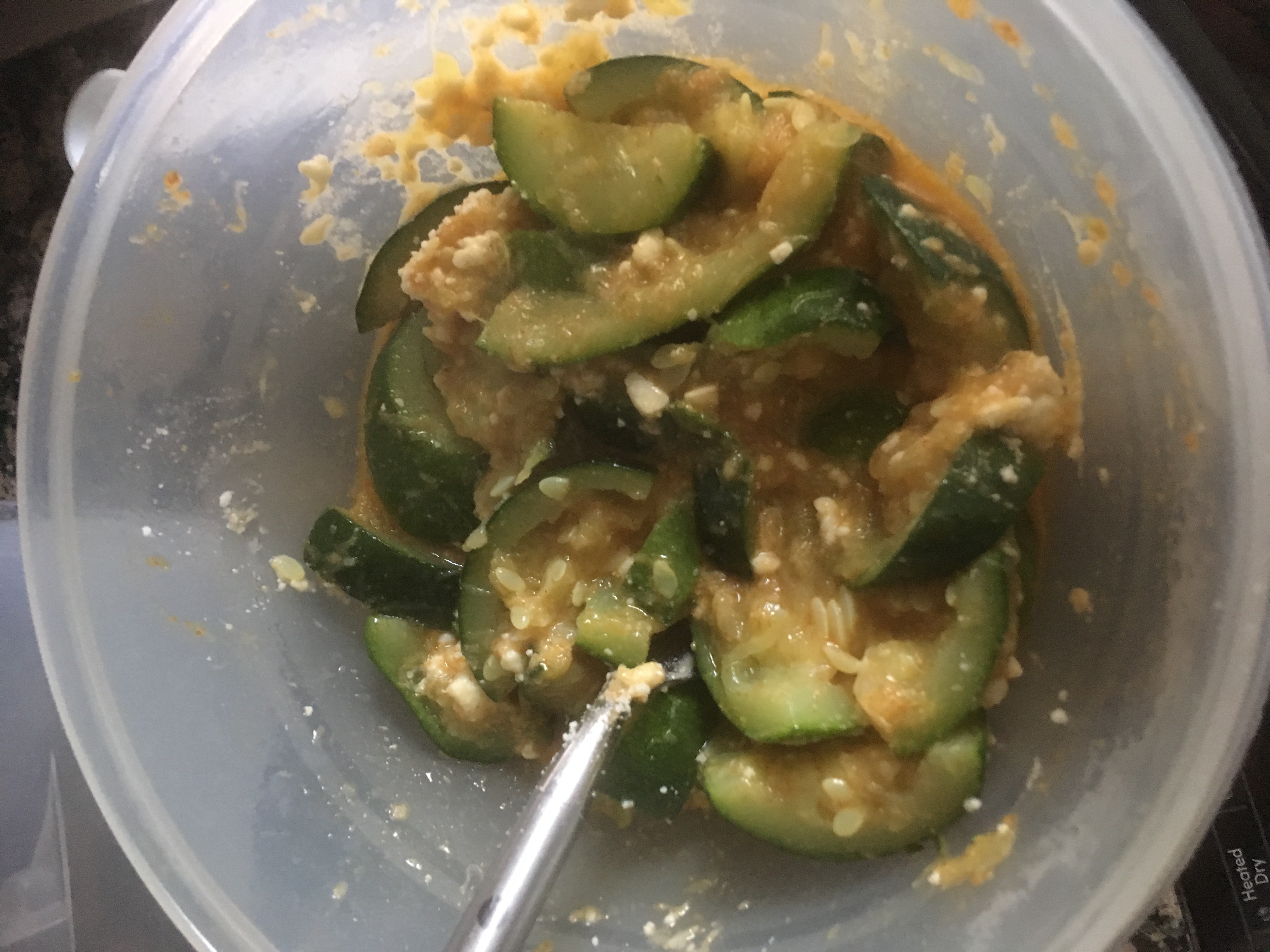 Comments : 1 Posted in :
Appetizers
,
Salads
,
Veggies
on
by :
Nicole
Found this recipe ages ago and I just love it! Now that we have our own garden and the zucchini plant has been the one prolific plant of the bunch, i get to eat this yummy whenever i want. I updated a recipe i had found with different spices and liked what i ended up with!
The recipe is pretty quick and a great healthy use for your extra zucchini – next up – cobbler!
Ajlouk Qura'a (Mashed-Zucchini Salad)
2018-07-15 19:53:42
Mashed zuchini salad with lots of garlic, and feta to round it all out
Ingredients
1 1/4 pounds zucchini, cut into 1-inch-thick slices

1 tablespoon fresh lemon juice (or peperchini juice)

1 tablespoon extra-virgin olive oil

1/2 teaspoon salt

1/2 teaspoon ground coriander

1/2 teaspoon garlic powder

1/2 teaspoon cayenne

1 garlic clove, crushed

1/4 cup (2 ounces) crumbled feta cheese
Add ingredients to shopping list
If you don't have Buy Me a Pie! app installed you'll see the list with ingredients right after downloading it
Instructions
Place zucchini in a large saucepan; cover with water to 1 inch above zucchini.
Bring to a boil, and cook 20 minutes or until zucchini is very tender. Drain.
While zucchini is still in colander, coarsely mash zucchini with a fork; drain.
Combine juice and next 6 ingredients (juice through garlic) in a bowl; stir with a whisk. Add zucchini; toss well.
Sprinkle with cheese.
Print
Lazy Bear Foods https://lazybearfoods.com/
1 COMMENT