5 December, 2016
Banana pup muffins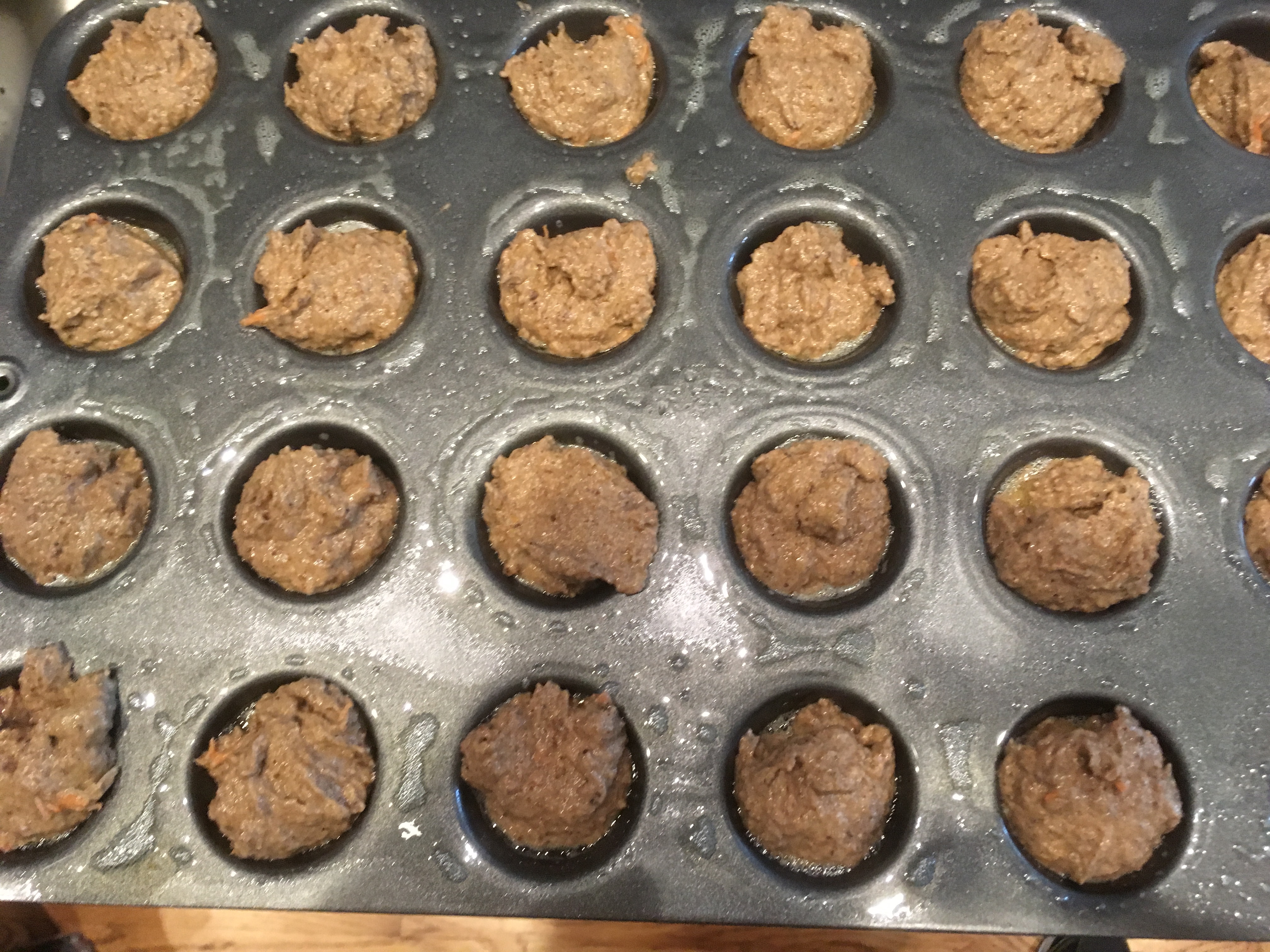 Comments : 1 Posted in :
Dog Treats
,
Recipe
on
by :
Nicole
November 15th was the boys "forever day" anniversary!
I found a new special recipe to help them celebrate!
Banana Pup-cakes
2016-11-27 19:45:24
Pup-cakes for any occasion!
Ingredients
2 cups water

2 overripe bananas, mashed

1 tsp vanilla

3 cups flour

1 T baking powder

1 egg

3 T honey
Add ingredients to shopping list
If you don't have Buy Me a Pie! app installed you'll see the list with ingredients right after downloading it
Instructions
Preheat oven to 350 degrees. Spray the muffin pans with cooking spray.
In a medium bowl, combine water, bananas, vanilla, flour, baking powder, egg and honey. Mix until thoroughly combined.
Spoon into cupcake pan.
Bake for about 20 minutes or until a toothpick inserted in the center comes out clean. Cool completely.
When cupcakes are cool, you can frost with cream cheese frosting if desired.
Notes
I made these in mini muffin pans - they made nearly 48 muffins - waaay to much for my kids. Extras can be stored in the fridge for 2 weeks-ish and then they can turn, or freeze them.
Print
Lazy Bear Foods https://lazybearfoods.com/
The recipe was pretty easy – especially if you use my
waste not want not bananas
, they squish up right quick!
I made them in mini muffin pans and it made 48! The boys shared with 3 of the neighbors! But still had over a dozen left to enjoy!
1 COMMENT